Narayanganj City Corporation (NCC) election candidates stepped up campaigns on Thursday as electioneering officially ended on Friday midnight.
As part of their last-minute electioneering, mayor and councillor candidates tried to woo voters and win their approval.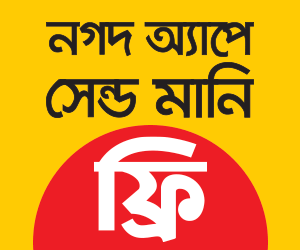 The Election Commission and the local administration, including police and Rapid Action Battalion, have prepared to ensure peaceful voting in Sunday's elections. No untoward situation concerning the polls has so far been reported.
Awami League-nominated mayoral candidate Selina Hayat Ivy said there could be anomalies ahead of every election, and the local administration was alert to that. She said the local authorities would handle it.
"I am telling my voters that they will cast their votes in a festive atmosphere. Three elections were held in Narayanganj before, and everyone went to polling centres to vote. The atmosphere was very good," she said while campaigning in ward 16. Senior local Awami League leaders, including district Awami League Vice President Abdul Kadir and Joint Secretary Jahangir Alam, accompanied her.
She called on the law enforcement agencies to ensure a peaceful atmosphere during the polls. Talking about arrests of independent candidates' supporters, she said she was not aware of that.
"I heard that a BNP leader sued in a lawsuit of Hefazat-e-Islam had been arrested. I do not know about anyone else, and I should not either. The local administration will handle that," she said.
Asked why new voters would vote for her, she replied, "They are much more aware. They want a modern city, open spaces, and playgrounds. I have taken lots of measures in this regard. I will do that in future as well."
She further said new voters would vote for her as she maintains transparency and does not lie. She claimed she had never taken any extra advantage as a ruling party candidate. "Why would I do that when people are in my favour?"
On the other hand, independent mayoral candidate Taimur Alam Khandaker campaigned in ward 11. He said it was not possible to win people's favour through verbal abuse. "This has caused disunity in the ruling party while we are united. A change will come this time, and I am contesting the polls for that."
He said they have three sets of polling agents. "We did so because if any of our agents is arrested, someone else can take over. We also made a committee for each polling centre to avoid any possible anomaly."
Taimur said his supporters had been harassed.