As a youngster he loved to traverse into the nitty-gritty of any mechanical products or parts at hand and he would remain obsessed in thinking about different machinery and its business details.
His missionary zeal in engineering products along with unquestionable honesty, integrity and devotion drove him to venture into business in power engineering products.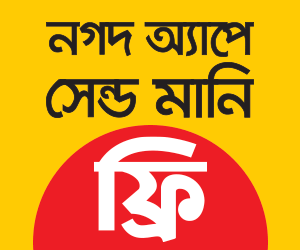 That business is something to grow up with, to know the products to deal in, to set plans to reach target people is what made his mind up to confront every odd lurking in the business trajectory.
He is none other than Humayun Rashid, a name that drives every prurient mind to delve deeper into how he has made the identity for himself, a founder of a TK4, 000 crore company.
Humayun Rashid is now the Managing Director and the CEO of Energypac Power Generation Ltd, one of the leading power engineering companies in Bangladesh, aspiring to be 'the best-in-class end-to-end engineering solution provider' in business domain.
Humayun was born and brought up in Rangpur district. His father worked as a railway station master there. Humayun lost his beloved father at the age of only five in 1963 but still there was a glimmer of hope left for him. There was his uncle, another railway staff, who raised him as his own child.
But his fate was determined otherwise as his uncle embraced martyrdom during the Liberation War when he was barely 14 rendering the teenager homeless and penniless.
Undaunted at the dawn of his life he tried his hand in painting and art. He attended the entrance examination from an Art College but he failed the exam.
His failure came to him as a blessing in disguise. He began to brood over his failure and learnt to think differently to generate new ideas for which he is now what he is. He is now a front-runner in the country's energy engineering industry.
While studying for the Bachelor's Degree under Dhaka University, he happened to come across a fatherly man named Harun Reza Chowdhury around 40 years back.
Guided by Harun Reza Chowdhury, Humayun tried his luck in repairing transformers but the business did not bode well for him as it involved a good deal of investment.
But he did not lose hope and stuck to his gun and started gathering knowledge about transformers. He took training from the AOTS-Japan and Indian Institute of Management after completing his Bachelor's Degree under University of Dhaka.
Then one fine day Humayun met Enamul Haque Chowdhury and he built up a good rapport with him resulting in their partnership business later.
"I explained my business idea with him and surprisingly he agreed," said the business visionary. "Enamul Haque told me that he would manage the seed money from bank as we did not have capital except only honesty, determination, sincerity and dedication to work."
Enamul Haque made all kinds of arrangements - seed money and LC facility from Janata Bank's Bangshal branch to import transformers and switchgears, seasoned businessman Humayun said.
"We rent a 2000 square-foot space in Gabtoli to repair single-phase transformer of Power Development Board and began to manufacture three-phase transformers in 1986."
Humayun said his passion for art helped him name their company as Energypac and design its logo in 1982.
He could foresee that energy savings will spread out in the near future, forcing him to add the word 'Pac' after energy. 'Pac' refers to the future generation.
However, Humayun and his partner got their first work order of giving a transformer to the Health Complex at Court Chandpur.
"We requested for advance money to bring the transformer from Siemens and Switchgear from India. Our client agreed and gave us Tk 1 lakh, an amount which was huge at that time especially for us," said veteran entrepreneur Humayun.
Since then they did not have had to look back for their business survival rather it started expanding every year. Humayun would generate ideas and Enamul executed it, creating a compatible combination which led their business to get bigger throughout the 90s.
Their electrical and mechanical business volume was expanding and earned them a good amount of profit. They reinvested their profits to expand their company.
"I believe the business of electrical and mechanical engineering will keep running till the world and human civilization exists. Just the process of doing business will be changed due to enhancing the efficiency and better choice of purchase of people," said hopeful Humayun.
"Now we are producing dry transformers, a new design in the world. Earlier, we used to produce oily transformers."
He said they export their products to India as they manufacture quality transformer based on the present market demand. "We have a good investment in research and development that we are able to adapt easily with the changing demands keeping pace with the age."
"We accept the change and continue our journey keeping pace with the competitive world and that is the secret why we have been able to sustain in the challenging industry," he asserted.
Venturing into public power plant
As part of their expansion policy their company diversified into other businesses. It first started with the transformer but as the time demanded it began to import generators and later it went into manufacturing of it before they commenced assembling cars and dealing in LPG. In every venture they proved their supremacy.
"We knew that the government has to consider power transmission and distribution in the coming days and opportunity will come with the government initiative as well and that is why we had invested in power generation," he added.
As the first Bangladeshi venture Energypac Power Generation Ltd installed Faridpur and Gopalganj plants with a long-term maintenance agreement.
Energypac Power Generation Limited (EPGL) was established on the 15th of July 1995 as a private limited company under the Company Act-1994.
Business diversifications
In accordance with the agreement with the JAC as Complete Built-Up (CBU) unit the company has ensured services and parts support for its customers for around seven years.
"We managed to get our proposal approved by the company to assemble cars in our country," Humayun shared the experience about the car assembling journey of his company in 2016-17.
He said they obtained the assembling license for $1 lac while others had to pay a million dollars to get license. Now they don't have to import cars as Complete Built-Up (CBU) unit.
Given the environment, load-carrying capacity of roads, affordability of marginal people, market demand and feasibility measures the company sells the JAC trucks mostly seen in North Bengal and on Jamuna Bridge, he shared.
Humayun now focuses on commercial vehicles like buses, human haulers and construction machinery.
At the same time the company is going to invest in specialized purpose vehicles, said Humayun.
About the installation of the steel processing and container manufacturing factory, Humayun said the world is mostly dependent on China to get container. If a container factory is installed in the country it will substitute our garment industry and the opportunity will come to export throughout the world.
"That is the reason we decided to install a container factory," he said.
At the same time, there are two types of steel in the world and that are mainly processed. Installing processing factory will meet the customer's requirement and fulfill the demand for steel based products, said the determined businessman.
He hopes to begin the installation journey of the factory within two years. The company is making a GLAD diesel generator to make farmers happy.
Energypac is aiming to build Joyvilla Housing under the Steelpac. This kind of easily portable house equivalent to one and a half floor will cost only Tk 5 lakh and the housing will be built on the Australian design.
Humayun expects to start the production in January 2023 as their primary discussion and negotiation are completed. NGO will provide this housing in rural areas and he hopes to expand the market to neighboring countries including India.
Urging policy support
Humayun wants support in policy and removal of bureaucratic complications as ensured in India and even in Sri Lanka for faster expansion of the country's engineering industry as well as the economy.
Nowadays it is not easy to get a trade license and TIN etc. Now the time is to reduce mistrust between businessmen and policymakers that makes the business easier, he stressed.
He urges the government to cut Advance Income Tax (AIT) and reduce the difficulties to get the AIT which discourage local companies to export.
"We will export generators mostly to ASEAN countries if the government allies with ASEAN to make the export as duty free the export opportunity will be easier to us," said the visionary businessman.
The government has to change the policy to widen and strengthen every single sector instead of focusing on the garment sector to enhance every sector to export value-added products as is done by the RMG sector.
A total of 28 licenses are required for LPG business. If it takes one month to get one license, then it takes 28 months for a local company to get all of the licenses. Then how long will it take for a Foreign Direct Investment (FDI)? It will perhaps take 28 years, I think, Humayun posed the question as he was speaking to the The Business Post.
Without simplification and innovation in the policy issues from the part of bureaucracy, the business in Bangladesh will not be expanded while the country has a lot of opportunities to invest and manufacture.
"We need one-stop service and a culture that attracts the investors and Foreign Direct Investments (FDIs) like Malaysia, Thailand, Vietnam to ensure the regulatory services," he suggested.
After getting listed in the share market we have gained profit and provided 10 percent dividend to our shareholder, even during the Covid-19 pandemic situation, '' said Humayun while describing the situation of his company in the stock market.
The company is growing at an average of 30 percent year on year in terms of revenue with 10 percent employment growth – now having 10,000 employees in the Energypac group.
Humayun hopes to create at least 1,000 employment opportunities every year with ensuring gender balancing.
Now the company exports its transformer to India, Nepal, Philippine, Sudan, Yemen, Ghana and many other countries.
However the engineering and innovative sectors require reformation to export more worldwide as the world is going to be one single market or borderless market in near future.
Passionate about engineering and innovation, Humayun Rashid with 40 years of experience and contribution to business of trading, manufacturing and distribution of different types of transformers and electrical products as a major power and energy solution provider, he has been recognized by the government of Bangladesh as Commercially Important Person (CIP).
He was the Senior Vice President of Dhaka Chamber of Commerce and Industries (DCCI), former President of Rotary Club of Dhaka North and France-Bangladesh Chamber of Commerce and Industries and current President of International Business Forum of Bangladesh (IBFB).
He has two sons and a single daughter. The elder son has been working for the company for more than ten years and now overseeing the LPG section and working for strategic portfolio management to grow the company.
A piece of advice for newcomers
Never give up under any circumstance. Uphold the spirit of your journey to bring you dream come true. Everyone has to try with passion and consistency to touch the millstone in his or her life, Humayun said to the young generation as he shared his experiences.
Challenges come once in every five year on an average. "We can take it up easily with our tremendous efforts to go ahead in life with new investment and innovation with the help of technology, he asserted.