IPDC Finance has touched the milestone of being the number one NBFI in the country in terms of market capitalisation.
The market capitalization value of IPDC Finance Limited has seen steady growth since its rebranding and new growth strategy focusing on technology, youth, women and underserved areas.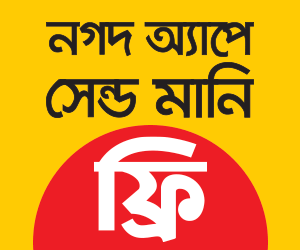 IPDC has surpassed IDLC Finance, the biggest NBFI in the country, in terms of market capitalization on Monday, IPDC Finance said in a statement.
IPDC share price stood at Tk 56.60 and the market capitalization of IPDC is Tk 21,003 million, whereas that of IDLC stands at Tk 20,577 million now.
Over the last 7 years, market capitalization of IPDC has grown by 10 times. In the same period, loan portfolio has grown by 12 times and customer deposit has grown by 13 times.
IPDC being the most valued company, IDLC stands as the second and Lanka Bangla Finance and Delta Brac Housing stand 3rd and 4th respectively.
This success of IPDC despite having less paid-up capital than IDLC is a result of its phenomenal numbers in the last 5 years. In this period, IPDC has enjoyed gigantic growth compared to its peers in asset, deposit, revenue and profit.
By the end of 2021, IPDC's loan portfolio was Tk 65,327 million; deposit portfolio was Tk 60,405 million; revenue was Tk 3,445 million and profit was Tk 881 million.
IPDC has achieved such feat by dint of its continuous innovation, creative market communication and passionate customers and employees.
This has led to positive future expectations from the company among the investors. And thus, today IPDC has reached the landmark of being the most valuable NBFI as reflected by numbers.