Agriculture Minister Muhammad Abdur Razzaque said on Tuesday that the ongoing floods have damaged around 56,000 hectares of Aush paddy cropland across Bangladesh so far.
"Alongside paddy, the floods also damaged crops like seasonal vegetables, sesame, nuts, among others," he told reporters after holding a meeting with Maldivian High Commissioner to Bangladesh Shiruzimath Sameer at the Secretariat in Dhaka.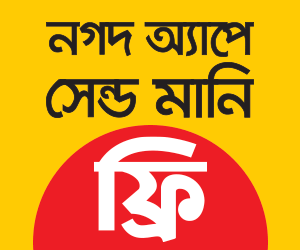 The minister said floods affected Aush paddy of 22,000 hectares cropland only in Sylhet and Sunamganj districts, a press release said.
"If the floods do not last long, it is possible to recover the damages done so far. Meanwhile, extensive preparations have already been taken in this regard," he said.
ALSO READ: Flood victims will be rehabilitated, nothing to worry about: PM
Razzaque said the ongoing floods could affect the prices of vegetables in the local market.
He said it was not yet clear whether there would be a food crisis in the country due to the floods.
During the meeting, Maldives High Commissioner Shiruzimath Sameer expressed interest in importing mangoes from Bangladesh.
Besides, the Maldives will co-operate in the extraction of huge marine resources of Bangladesh, the minister added.