Agriculture Minister Muhammad Abdur Razzaque said on Thursday that to discourage the excessive use of Urea, the government has hiked its price and reduced that of DAP fertiliser, which is more environment-friendly.
"We are emphasising mitigating the use of Urea fertiliser and encouraging the use of DAP fertiliser. DAP fertiliser is effective in maintaining soil health and producing quality crops and is also environmentally friendly," the minister said, adding that DAP fertiliser contains 18 per cent Nitrogen, which is also the main ingredient of urea fertiliser.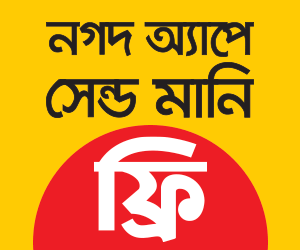 The minister made the remarks on Thursday morning in a dialogue with the press regarding the increasing prices of fertilisers and their reserve at the conference centre in the ministry in Dhaka.
"Hence, the price of each kg of DAP fertiliser was fixed to Tk 16, down from Tk 90 to encourage farmers to increase its uses," the minister said after explaining the reason behind promoting the use of DAP.
Agriculture Secretary Md Saidul Islam and senior officials of the ministry were also present at the event.
"The use of DAP fertiliser has doubled in recent years after taking the initiative to reduce its price. We had hoped that the use of Urea would decline with the increase in DAP use. However, the use of Urea has not yet dropped," Razzaque also said.
Stressing the need for applying balanced fertiliser on crop fields, the minister said, "We can bring down the use of Urea to a reasonable level by minimising its uses to 20 per cent. It would not negatively affect production, rather it will positively impact production and will also reduce cost for the farmers."
He further stressed the need for increasing awareness among the country's farmers in this regard.