Bangladesh Association of Software and Information Services (BASIS) has said that the proposed budget for the 2022-23 fiscal year did not reflect as expected the true need for the development of the country's software and IT-enabled services (ITES) sector.
At a post-budget media briefing held at its office in Dhaka on Saturday, the top IT trade body's leaders urged the government to review and revise the budget to make it more compatible with the industry's demands.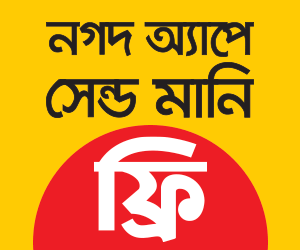 They said a few of their 18 pre-budget demands were taken into account in the proposed budget placed in parliament last Thursday.
BASIS Vice President (Admin) Abu Daud Khan thanked Finance Minister AHM Mustafa Kamal for raising the IT sector's allocation by 16.69 per cent or about Tk 274 crore compared to the revised budget for outgoing FY2021-22.
"But it was not made clear which projects or sectors would the money go to and how it would benefit the industry and its entrepreneurs," he said.
Another BASIS vice president (Finance), Fahim Ahmed said, "We had called for extending the tax exemption from 2024 to 2030 to boost foreign investment, but this was not taken into account in the budget."
Meanwhile, the software and ITES industry is now subject to a 5 per cent withholding value-added tax at the business level, the leaders lamented.
Fahim said, "BASIS had proposed to allocate at least 10 per cent of the budget for internal development of all ministries and affiliated agencies but we did not see anything specific regarding that in the budget."
The budget also did not address the need for new Harmonized System Codes for cyber security software and a tariff rate for importing such software, he added.
"Besides, we had proposed to create a Tk 300 crore fund to provide loans at 2 per cent interest rate to increase employment of women in this sector and sought a government incentive of 10 per cent on the monthly salaries of women employees at the software and IT companies generating more jobs. The budget has nothing on these issues," Fahim said.
Addressing the briefing, BASIS Director AKM Ahmedul Islam Babu said, "The budget also did not consider our proposal to allocate Tk 500 crore for the Technical Assistance Project and to provide cash incentives to both buyers and merchants at the rates of 3 per cent and 2 per cent, respectively.
ALSO READ: Proposed budget development, public welfare friendly: FBCCI
"Although the government plans to build a Smart Bangladesh by 2041 with emphasis on the IT sector, declaring ICT products and services as National Product of the Year 2022, we have not seen any specific plan to increase private sector participation in the budget."
"Moreover, the budget did not say anything regarding a Tk 2,000 crore stimulus package we specifically sought for this sector, against a 5 per cent subsidized interest rate, to compensate for the loss software and IT companies incurred during the Covid-19 pandemic," Ahmedul added.