Equally popular in Dhaka and Kolkata film industry, Bangladeshi actress Nusraat Faria has been dominating the world of the silver screen with her works since she made her debut with the Indo-Bangladesh romantic drama film 'Aashiqui' in 2015. With 10 theatrically-released films to her credit till 2020, Faria is currently shooting for the much-talked-about film 'Bangabandhu', the biopic of Bangabandhu Sheikh Mujibur Rahman.
In a candid conversation with The Business Post's Antara Raisa, Faria shared her shooting experience of playing Sheikh Hasina in 'Bangabandhu' and talked about other current works. Here is an excerpt from the interview​: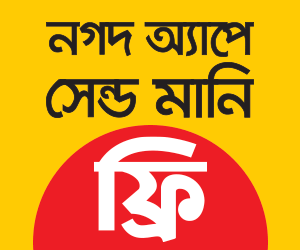 Tell us about your experience of working in 'Bangabandhu'.
Faria: The opportunity of working in 'Bangabandhu' is a lifetime achievement for me. It is a huge thing to work with such a brilliant filmmaker like Shyam Benegal. The character Sheikh Hasina that I'm playing in the movie is an asset for me.
What challenges did you face while playing the character of Sheikh Hasina?
Faria: Imagining myself in the place of young Sheikh Hasina in the most difficult moments of her life was the biggest challenge for me. My biggest homework included preparing myself mentally to act on the situations she (Sheikh Hasina) had gone through before and after the Liberation War of Bangladesh. When I met Sheikh Hasina in person, I realised she is such an amiable person that I can't imitate her, but I can follow her ideals to portray the character. On the whole, it has been a huge challenge for me.
When will the biopic 'Bangabandhu' be released?
Faria: We don't know yet. It will be a national release. Only the half of the shooting is done till now. Probably, the shooting of the film will resume again in September.
You have done playback in your own web film 'Jodi Kintu Tobuo'. Do you have plans to continue playback or singles?
Faria: For playback singing, it depends on the situation. But for singles, I want to do it more. It also depends on the situation where I'm shooting for the song. I like to shoot overseas. So, if I get a chance to shoot overseas, then why not?
You have recently donated clothes for the foundation named Switch Bangladesh. Tell us more about your initiative.
Faria: When they (Switch Bangladesh) reached out to me, I found it was really a good concept. The clothes we are giving, they are selling it at only Taka 10. So, those who are taking it, they won't feel it like a donation. The clothes I donated were almost brand new and I tried to give fresh and good clothes.
Do you have plans to work in web film or series again?
Faria: In the recent times, so many thriller and dark web series are being made for the audience. I think we should look forward to producing refreshing and entertaining web contents for the viewers now. The reason behind my collaboration in 'Jodi Kintu Tobuo' was I found it to be a very refreshing and entertaining film. So, if I get any refreshing story like this, I will definitely do that.
What is the update of your films that are stuck in pandemic?
Faria: Two of my Indian Bengali films titled 'Bhoy' and 'Bibaho Ovijan 2' are stuck in production due to the ongoing pandemic. I can't go to Kolkata to complete the shooting. Same goes for two other films, 'Operation Sundarban' and 'Patal Ghor'. The shooting for one song from each film is yet to be completed. Once the shooting of the films is completed, the release dates will be announced soon.
What are you planning next?
Faria: Right now, I'm studying Law. Soon I will complete my L.L.B. and I want to pursue my barrister-at-law degree. So, I hope to start my Bar-at-law within 2022 depending on the situation of coronavirus pandemic.