Tawsif Mahbub has become one of the most sought after names in the TV industry when it comes to the genres of romantic or social drama or romcom. After making his acting debut on TV with the hit teleplay 'All-Time Dour er Upor' by Adnan Al Rajeev in 2013, he never looked back.
As many as 92 dramas starring him aired on various channels last year. In a candid conversation with The Business Post's Antara Raisa, Tawsif Mahbub opened up about his plans for the silver-screen and OTT, and his overall career goals in the year 2022.

What are your thoughts in this new year about your work?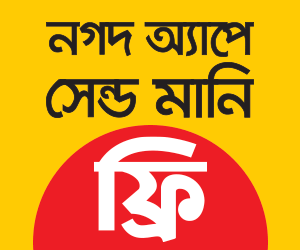 I have already planned what I want to do in this new year. As the proverb says look before you leap, I have already thought about what type of projects I want to do in 2022. Now it's time to execute all the things that I have planned. It is harder to execute than planning. I want to reach more audiences this year.

What type of projects do you want to do this year? What type of stories attracts you?
For the past 9 years, the audiences have seen me doing comedy or romantic characters. More specifically, teenage characters. So, this year I want to do more mature characters. I want to act on serious projects. Even if that is romantic or comedy-drama, I want the storyline to be more deep and meaningful.

A total of 92 dramas of yours have been aired on different channels last year. Do you feel it affects the quality of your work since you have been doing so many projects in a short time?
Actually, the thing is many of the 92 dramas were shot in 2019. Due to Covid, I didn't work for four or five months. So it's not like I have done all the dramas in last year. But I have done 40 dramas in last year. I think it's a misconception that people think that if quantity increases, the quality decreases. Thanks to youtube, people can comment after watching drama. That's why I know they are liking my dramas and I am doing well.

Your fellow actors are joining the OTT platforms recently. What are you thinking about that?
I have been thinking a lot about OTT platforms. But as I said, I am still looking for a good story that can make my work distinguishable from others that the audience will talk about my work. So until I get this type of script, I will be waiting.

Why you're not stepping into films?
I want to make my debut film with utmost care. But working on the big screen is a huge thing. It comes with a lot of factors like the screenplay, director, co-actors, hall distribution and production. So I want to choose my debut film wisely so that people talk about it.

Who are your favourite co-actor and director?
If I have to pick one, then I will say Tasnia Farin. She is very close to me. We can talk about literally anything anytime. Our thought processes are similar, we bond very well. She is like my sister from another mother.
If I have to tell you about my favourite director, it's Adnan Al Rajeev. He is my 'godfather'. The turning point of my career was when I debuted with the drama 'All-time Dour r Upor' directed by him. So he will always be my favourite.

What are your recent ventures?
As Valentine's Day is coming up, I will be doing some dramas on that occasion. But as I said, I will be picking serious stories this year, so the audience might see me in different characters. February is also a month of the Language Movement. So I will try to work on dramas based on the event too.