"To ensure affordable housing for low-income groups, the government should set aside funds in the next budget to provide low-interest home loans while also allocating land to developers to facilitate the construction of affordable flats," Real Estate and Housing Association of Bangladesh (REHAB) President Alamgir Shamsul Alamin told The Business Post's Rafikul Islam and Miraj Shams in an interview
How can the government ensure affordable housing for low-income people through budgetary policy support?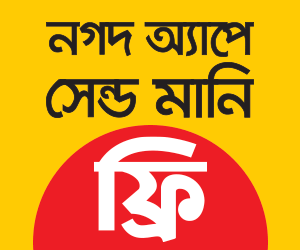 With the current global economic situation and the ongoing Covid-19 pandemic, the upcoming budget for FY23 is critical and challenging.
The war between Russia and Ukraine has put a huge strain on people's lives, with higher commodity prices and expensive housing.
We cannot achieve the Sustainable Development Goals (SDGs) of leaving no one behind if we keep people homeless, especially since Bangladesh is set to become a developing country by 2026.
In the given context, the government should allocate a special fund in the next budget to provide home loans for low-income groups. Meanwhile, the government also has to allocate land to developers so they can build affordable flats.
Which should be the priority in the new budget for the development of the real estate sector?
The next budget will be difficult for a variety of reasons, including the ongoing conflict between Russia and Ukraine, which has disrupted trade supply chains.
Because of the war's impact on global production, construction material prices in our country have risen abnormally. As a result, our real estate business suffered a setback as local prices had to be adjusted to reflect global market conditions.
The budget, therefore, should be conducive to business and investment. Entrepreneurs should be encouraged to help grow the country's economy.
What are your thoughts on the provision allowing undisclosed income to be legalized through real estate investment opportunities?
There is a lot of idle money in the country, which ought to be used for investment purposes.
To this end, the government should keep a clear direction in the budget so that people can invest undisclosed money without any questions.
Because of this provision, around Tk 20,000 crore was invested in this sector in FY21.
In addition, we will soon be classified as Least Developed Countries (LDCs), which will necessitate significantly more investment to develop the country as a whole, rather than just Dhaka. The development of infrastructure, roads, power and energy, as well as education, will all require more investment.
Has the fact that government employees can get home loans at 5% interest had a positive impact on the housing sector?
Banks are offering low-interest loans, which are a good thing, but many employees are unable to take advantage of this opportunity due to various complications.
If interest rates were lower, our business would boom significantly.
Furthermore, even with Tk 60 lakh, it is difficult to purchase property in the current market. [Government employees under the age of 56 can currently get a home loan of Tk 20 lakh to Tk 75 lakh with a 5 per cent interest rate.]
How did you enter trade politics?
Ours is a family of entrepreneurs. My father was a well-known businessman back in the Pakistan period. So, I always dreamt of becoming a businessman.
Jute, tea, leather, textiles, and transportation were our primary businesses. We got into the real estate business in 1995.
During my student years, I became involved in politics. I studied in several countries, including Scotland, the United Kingdom, and the United States.
I've always wanted to be at the top of domestic trade bodies so that I could influence trade policies.
I have been elected president of REHAB for the fourth time. I am also the director of the Federation of Bangladesh Chambers of Commerce and Industry (FBCCI).
After becoming the REHAB president, I have contributed much to the real estate sector, such as reducing registration costs and legalising undisclosed investments.
I am always thinking about the future of our industry.
What type of challenges do you face while doing business here?
The real estate business is very challenging in our country. You get a lot of negative allegations in the sector. Here, I will blame both the realtors and the clients.
However, amid all the challenges, I was able to boost our business 10 times more than my father. I will suggest the younger generation go ahead and do business without fear.
Our main challenge is to overcome all obstacles.