Prime Minister Sheikh Hasina on Monday directed the authorities concerned to find out why the rice prices are going up during the peak of the harvest season in the country.
She also directed authorities to take immediate action if anyone is found hoarding rice illegally.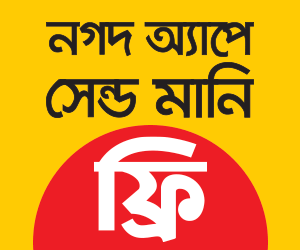 Her orders came during the weekly cabinet meeting at the Prime Minister's Office, Cabinet Secretary Khandker Anwarul Islam told a press briefing at the secretariat afterwards.
He said the meeting decided to conduct drives against illegal rice hoarders like the recent raids carried out against the edible oil hoarders around the country.
The cabinet also called for action after conducting a market survey to know why the prices of rice went up in the full season and whether rice was being hoarded and if anyone was engaged in the rice business illegally, he added. The secretary said there
was information that some (businessmen or companies) might get engaged in the rice business breaking the memorandum of association. "So, the meeting asked [authorities concerned] to strictly monitor and supervise the market."
Instruction was also given to the ministers for commerce and food, and the secretaries of commerce, food and agriculture to hold a meeting for conducting the market survey soon.
"Outside the meeting agenda, there was a long discussion on the market mechanism, especially the rice and oil prices," Anwarul said.
The prices of paddy and rice both saw a steep rise soon after the Boro season ended.
Retail prices in Dhaka city went up by Tk 2-3 per kg in the past few days. The prices may increase more soon, say traders.