The rice market has suddenly become volatile even though the country is set to see bumper Boro production this season and farmers have already completed 94 per cent harvesting.
The rice prices increased more by Tk 1-2 per kg in the wholesale and retail markets over the past three days after the prices went up by Tk 6-8 per kg in the milling hubs in the last two weeks.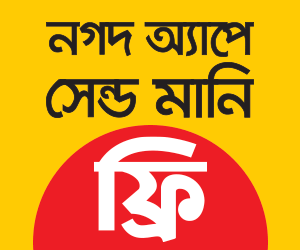 Wholesalers allege that millers have slowed down supplies in a bid to push up the prices.
But millers claim they are not getting enough paddy from farmers while rice prices increased because paddy prices and production costs have gone up due to heavy rain and flooding.
However, the Agriculture Ministry says some 2,11,57,221 tonnes of Boro rice will be harvested this season — which is 2,05,919 tonnes higher than this season's target and 2,71,958 tonnes higher than last year's total production of 2,08,85,263 tonnes.
Boro has been harvested from over 45.66 lakh hectares of land around the country so far, which is 94.44 per cent of the total.
At the retail markets in Dhaka's Rampura, Malibagh, Segunbagicha, fine rice Miniket's price climbed to Tk 66-67 per kg on Monday from Tk 64-65 three days ago.
Seasonal new BRRI 28 and 29 variety medium rice prices stood at Tk 52-53 per kg, up from Tk 50-51, while the paijam variety was available at Tk 50-51 per kg, up from Tk 49-51.
Md Mohsin, Rampura Bazar rice trader and owner of Cumilla Rice Agency, said rice price increased at Tk 50-100 per 50 kg sack in the last three days. "This was the second time after Eid-ul-Fitr. The first time prices went up was one and a half weeks ago."
"Millers have reduced the rice supply and giving excuses while the prices are rising," he said.
Talking to The Business Post, Naogaon District Rice Mill Owners' Association General Secretary Farhad Hossain Chakdar claimed paddy cultivated in the district could not be harvested properly this season due to heavy rain and that led to the supply shortage.
"The type of rice we bought at Tk 1,100 per maund last year is now selling for Tk 1,350 this season," he said.
Heavy rain, storm and flash floods from the hills had damaged the rice on 19,922 hectares of land — which could have produced 79,629 tonnes — this season across the country, according to the ministry.
Paddy prices also went up by Tk 5-6 per kg in the past week, according to traders and mill owners in Jashore, Dinajpur, Rajshahi, Kushtia, Rangpur, Joypurhat and Naogaon.
Agricultural economist Dr Jahangir Alam Khan said the country's rice market is already dominated by a syndicate of the largest rice mills and some large corporations have entered the scene.
"These mills and corporations are now colluding and hoarding rice to push up the prices in the market," he alleged.