Motorcyclists seemed to have found a new way of earning money after the inauguration of the Padma Bridge.
They are now charging each passenger Tk200 to cross the bridge from Mawa end in Munshiganj to the Naodoba side of Shariatpur and vice versa.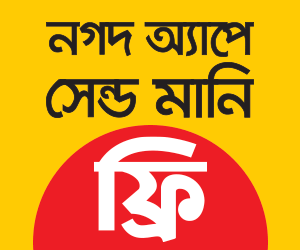 Locals those who need to cross the river swiftly have no other ways to do that as there is no shuttle service for them. With this difficulties in mind motorcyclists began this service.
Some people, however, choose launch and speed boats but that consume a lot of time. Again some locals are taking pillion rides for some fun and frolics.
Many motorcyclists, who are basically locals, were seen waiting for passengers near the toll plaza on the first day of opening of the bridge for the public from 5:50am on Sunday.
The authorities concerned of the toll plaza said they were struggling with the pressure of too many passengers.
Passengers of these motorbikes were also seen snapping photos on the bridge to keep a memento of their first journey on the bridge.
Mokhlesur Rahman, a passenger, said he and his wife took a motorbike from Naodoba to go to Mawa. The motorcyclist stopped on the bridge as they requested and took some photos of them on request.
Motorcyclist Sujan said he had to pay a toll of Tk100 to cross the bridge. In every trip he makes a profit of nearly Tk300 excluding fuel consumption cost on the 6.15-kilometer bridge.
Normally a trip takes five minutes and till 1pm he could manage to complete three trips only.
People normally rent a motorbike as no non-motorized vehicles are not allowed on the bridge.. Local people used to make their journey by a launch or speedboat to cross the river before opening of the bridge.
The Bridge cuts travel time. So, the motorcycle is a good option but the price is high," said Mokhlesur.
Meanwhile, a mobile court fined a motorcycle rider who came from Kathalbari of Madaripur to see the bridge but was not wearing a helmet.
The offender Ayub Khan was fined Tk100 at Zajira toll plaza around 2pm, said Umme Habiba Farzana, Executive Magistrate and Upazila Assistant Commissioner (land) of Zajira Upazila of Shariatpur.
She said not wearing a helmet during a motorcycle ride is an offense. The court also warned him of not repeating it.
Meanwhile, locals demanded a shuttle service to cross the river as most of the buses using the Padma Bridge are long-haul ones.
Launches lose passengers
Hundreds of launches which were one of the popular means of crossing the mighty Padma till Saturday lost appeal as the bridge opened for vehicles.
However, a small number of launches left Mawa for Kathalbari and Majhikandi with few passengers as the home-going people did not manage tickets of buses.
A launch staff said, "The passengers are quite few and only some of the launches left. Until yesterday a launch took ten to fifteen minutes to fill it with passengers. Now it takes more than two hours."
A passenger Abdullah told The Business Post that he chose launch as he failed to buy bus tickets.