Israq Textile Mills Limited located at Mauna of Gazipur has 120 tonnes of yarn production capacity per day but now the factory is producing only 60-65 tonnes.
Md Fazlul Hoque, Managing Director of the mill, told The Business Post that due to power and energy crises their production cost was increasing day by day.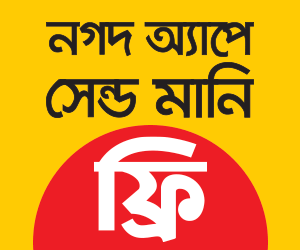 "We have urged the government several times to ensure energy supply but the government has not responded positively," he added.
Asif Ashraf, Managing Director of Urmi Group, told The Business Post that previously the group met the demand for its yarn and fabrics from domestic sources but currently he was importing around 30 per cent of yarn and fabrics.
As power crisis has hit the production hard in backward linkage, export-oriented apparel manufacturers are focusing on imported fabrics and yarn to meet the demand of ongoing work orders which will put local textile millers in trouble like Fazlul Haoque.
Although readymade garment manufacturers have been focusing on import of yarn and fabrics since the middle of 2021 when textile millers began to increase yarn price citing high cotton price, the ongoing energy and power crises have now forced them to import more.
For this reason, value addition of RMG sector also declined by 4.75 percentage point which is also putting pressure on the forex reserve.
If the exporters are able to meet their demand for raw materials as the FY21, the country will be able to save around $2 billion in the FY22.
Since July, however, yarn price has gradually dropped to $4.3 from $5.2. A large number of readymade garments exporters are now importing yarn and fabrics from India and others countries.
According to the central bank data, Bangladesh apparel value addition was 59.14 per cent in the FY21 which declined to 54.39 per cent in the last fiscal year.
In the last fiscal year, apparel manufacturers expended $19.44 billion to import backward linkage item as well as yearn, fabrics, chemical and accessories against $42.61 billion export.
On the other hand, the sector exported $31.46 billion in the FY21 and imported $12.86 billion raw materials, the Bangladesh Bank data showed.
According to the sector insiders, Bangladesh is depending on import of woven fabrics but the country has around 90 per cent capacity to meet the demand for yarn and fabrics for the knitwear sector.
To encourage to use local yearn, the government pays a 5 per cent cash incentive on the sales of garment items made from locally-spun yarn, which also help to run 433 yarn manufacturing mills in the country.
If the RMG manufacturers used local yarn, they would able to save around 30 per cent foreign currency, 10 per cent for using local fabrics and 15 per cent for dyeing locally.
Md Ashikur Rahman Tuhin, Managing Director of Mayc's Garments Ltd, told The Business Post, "We always appreciate using local yarn and fabrics but eight to nine months ago local yarn price was not stable."
Besides, due to the ongoing energy crisis, many factories fail to meet deadline which is also the reason for which they import yarn and fabrics.
He said, "When local millers sold per killogramme 30s yarn at $5.2, India offered minimum $0.6-$0.7 lower than the price forcing exporters to import."
Mohammad Hatem, Executive President of Bangladesh Knitwear Manufacturers and Exporters Association, told The Business Post, "Although yarn and fabrics import trend reduce our value addition, we do not have alternative for shipment on time to survive in the global market."
If the local yarn manufacturers kept their commitment we wouldn't have to face such a situation, he added.
However, Mohammad Ali Khokon, President of the Bangladesh Textile Mills Association, told The Business Post, "We have around worth $2 billion yarn in stocks."
Although they (RMG exporters) have 5 per cent cash incentive for using local yarn they are not doing so to save foreign currency. "Due to energy crisis, our average production dropped by 30 per cent which is also putting us under pressure. The government should focus on this," he added.