Alam – a meritorious student – had a lifelong dream of becoming a doctor, and he worked relentlessly towards this goal since his school days. Born in a middle-class family, Alam knew it would be a challenge to get into any of the public medical colleges.
Due to the fierce competition over admission in such institutions, his best bet was to get into a private medical college. Though Alam got selected for admission at a renowned private institution in Dhaka, the prohibitively high costs took away his hope of becoming a doctor.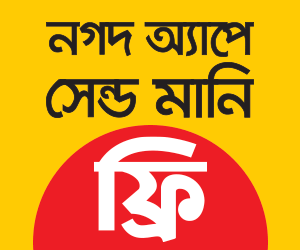 "I would have to pay the private medical college around Tk 20 lakh as a one-time fee to get enrolled. I would also have to pay nearly Tk 10,000 each month for five years. I or my family cannot spend this amount of money. I will take another career path," he told The Business Post.
Alam's story is not an isolated case, because many like him are giving up on their dreams of becoming a doctor due to the high costs of studying MBBS at any of the private institutions.
A student studying at a public medical college spends around Tk 35,000 to achieve a MBBS degree, but the cost is Tk 25 lakh to Tk 30 lakh at private medical colleges. Such tuition fees are beyond the reach of lower, lower-middle and middle-income segments of meritorious students.
Though tuition fees are high, there is not really a shortage of medical colleges in the country. According to the Directorate of Medical Education (DME), the number of public medical colleges increased from 17 to 37 in the last 12 years.
The number of private medical colleges rose too, going up from 41 to 73 from 2010 to 2021.
On the issue, former vice-chancellor of Bangabandhu Sheikh Mujib Medical University (BSMMU) Prof Kamrul Hassan Khan said, "The fees at private medical colleges should be reduced as many students cannot afford such costs because of financial reasons.
"Ensuring quality will be difficult if medical education is provided on the basis of money, instead of merit."
He added, "The tuition fees are much lower at public medical colleges. Private institutions are charging high fees citing the excuse of not getting government support."
No shortage of medical colleges
The Dhaka Medical College (DMC) was established in 1946. The number of government medical colleges, including the DMC, was only seven when Bangladesh achieved independence in 1971.
Afterwards, six medical colleges were established between 1970 and 1992, four more in 1993-2009, and 20 between 2010 and 2021 in the country.
Meanwhile, the journey of the private medical colleges in Bangladesh began in 1986 through the establishment of Bangladesh Medical College – which was the country's first such institution.
A total of 16 private medical colleges were established between 1986 and 2001, while 25 more during 2002-2009 period. After 2009, the number of private medical colleges got a significant boost as the number of such institutions went up to 32 between 2010 and 2021.
Apart from these, six medical colleges – including one government institution – are run by the Bangladesh Armed Forces. The state-run "Armed Forces Medical College" was established in 1999 while five army private medical colleges were opened later in Bogura, Chattogram, Cumilla, Jashore and Rangpur.
The Dhaka Dental College – Bangladesh's only state-owned dental medical college – started its journey in 1961. Later, dental units were introduced at eight government medical colleges between 1990 and 2012.
The country's first private dental college was established in 1995. Now the numbers of private dental colleges stand at 12, while dental units are available at 14 private medical colleges.
Currently, there are also five medical universities across the country. Bangabandhu Sheikh Mujib Medical University (BSMMU) is the country's first medical university, which was established in 1998.
Later, the government set up four more medical universities between 2017 and 2020. Those are – Chittagong Medical University, Rajshahi Medical University, Sylhet Medical University and Sheikh Hasina Medical University in Khulna.
According to the DME, there are a total of 116 recognised public and private medical colleges in the country where the numbers of seats for MBBS are 11,129.
There are 4,350 seats at the 37 government medical colleges while 6,354 seats at private medical colleges. Apart from these, six medical colleges are run by the Bangladesh Armed Forces with 425 more seats for MBBS.
What's the justification for high tuition fees?
Prof Dr AKM Ahsan Habib, director (Medical Education) at the Directorate General of Medical Education (DGME), said "The government has fixed Tk 16,20,000 as admission fee at private medical colleges, and students will have to pay an additional Tk 1,80,000 as internship fee.
"There is no scope for such private institutions to charge students more than the set fees."
Sumon – who recently completed his MBBS from the privately-run University of Science and Technology (USTC) in Chittagong, told The Business Post, "I spent around Tk 25 lakh for getting the MBBS degree.
"I paid Tk 18,20,000 during my admission into the college, which the institution claimed is fixed by the government. After the lump sum, I continued to pay Tk 10,000 – Tk 12,000 every month to the college for five years. The institution also charged me exam fees separately."
He added that the cost of studying in a private college for getting a MBBS degree can easily exceed Tk 30 lakh if food and accommodation is also taken into account.
Meanwhile, Nazrul Islam – who recently completed his MBBS from Sylhet MAG Osmani Medical College – said he spent only around Tk 35,000 for completing his MBBS degree, which took him five years.
The majority of private medical colleges in Bangladesh charge their students Tk 25 – Tk 30 for the MBBS course.
A number of students studying in different such institutions told The Business Post that spending this kind of money for a MBBS degree is extremely difficult for the majority of students hailing from low and middle income families.
Commenting on the issue, Bangladesh Medical College Principal Prof Dr Paritosh Kumar Ghosh, said, "We are charging every student Tk 22,95,000 for a five-year MBBS course. Of the amount, students pay Tk 18,15,000 during admission, and Tk 8,000 per month.
"The students also pay all additional fees for exams."
He continued, "We spend a huge amount of money to run the hospital, and a good amount is also spent on purchasing necessary equipment for the college. We however charge less compared to Indian institutions, where a student pays up to Tk 1 crore for the same degree.
"Though we have no stipend facilities, we are providing the full tuition fee waiver to five underprivileged MBBS students from every batch."
Back in in 2008-2009, the cost of getting a MBBS degree was Tk 10 lakh in Bangladesh Medical College and Ibrahim Medical College, Tk 8.51 lakh at Northern International Medical college, Tk 9.20 lakh at East West Medical College, Tk 9.33 lakh at Ibne Sina Medical College, Tk 8.50 lakh at National Medical College and Tk 9.75 lakh at Holy Family Medical College.
Now, these colleges are charging over Tk 25 lakh for the same degree.