Big names in the Dhaka business community have expressed a desire to establish industries in southern districts taking full advantage of the benefits the Padma Bridge has to offer.
Many of their paternal homes fall under the region consists of 21 districts.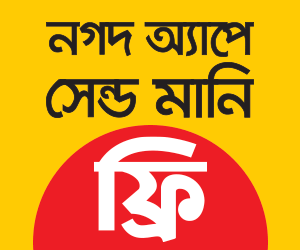 They made their plans while talking to The Business Post following the inauguration of the much-anticipated Padma Bridge on Saturday.
Khulna- 4 MP Abdus Salam Murshedy, one of the big names in the RMG sector, says he has plans to create new investment opportunities in his hometown of Khulna, adding that he will also try to persuade his peers to make investments in that region.
"I'm taking advantage of this opportunity without a doubt. I intend to open a new clothing factory in Khulna. Not only that, but I'll also persuade my peers to invest in that region," he added.
Salam Murshedy, a former leader of the Bangladesh Garment Manufacturers and Exporters Association (BGMEA), believes that the southwest region presents enormous opportunities for the RMG industry's growth.
"The RMG sector has a tremendous opportunity to grow in the south as Mongla and Paira ports will start to see more traffic. This will generate a significant number of jobs in the region."
For the sake of utilizing these possibilities, the MP demanded that the construction of the Khan Jahan Ali Airport in Bagerhat be accelerated.
Mir Nasir Hossain, one of the big Dhaka-based industrialists, said his company has already started setting up industries in Faridpur to benefit from the Padma Bridge.
Hailing from the district, Mir is the key person of Mir Group (a conglomerate of businesses that provide end-to-end construction solutions to governments and private sectors).
"We have two projects in the works—railway slipper manufacturing and steel fabrication. If the opportunities grow, I'll make a larger investment. Who wouldn't want to make an investment in their hometown? People in my area will also get jobs as a result," he added.
He went on to say that infrastructures in Faridpur already exist and can flourish further after the Padma Bridge's opening.
"As Payra and Mongla seaports and Bhomra, Benapole, and Darshan land ports start to see more traffic, local industrialists in the region will likely make substantial investments. The region will quickly turn into a centre for booming economic activity," said Nasir, also a former president of the Federation of Bangladesh Chambers of Commerce & Industries (FBCCI).
AK Azad, another former president of FBCCI, also sees big investment opportunities in his hometown of Faridpur, which is well-known for jute cultivation.
The region has a high demand for investment in the jute sector. Although he is another big industrialist in the RMG sector, he also expressed his desire to invest in the potential sector.
"I have some land in my area. I haven't thought about new investments just yet. However, as Faridpur is well known for jute production, I have a desire to invest in this sector," said Azad, also the chairman of Ha-Meem Group.
Abdul Matlub Ahmad, chairman of Nitol Niloy Group, another Dhaka-based major industrial organisation, said that he also had plans to benefit from the Padma Bridge and had already made the decision to invest in the food industry.
"Our scouting team is looking for land in Shariatpur and Barishal. As soon as Barishal gets gas supply, we'll build a factory there. Additionally, it would be preferable to have a factory in Shariatpur if it got gas supplies as well," he added.
Matlub, who is Indian Tata Motors' largest importer and also a former president of the FBCCI, went on to say that the existing factories in Jashore have already started expanding to take advantage of the Padma Bridge.
"Together with Tata Motors, we operate an assembly plant in Jashore for buses, trucks, and minibuses. In addition, we work with Hero Motors on a motorcycle assembly plant that has already begun to expand," he said.
"The vehicles will now use the Padma Bridge, avoiding the traffic at the ferry terminals and the lengthy detour via the Jamuna Bridge. This will largely save a lot of time and money," he added.
Kutubuddin Ahmed, chairman of Envoy Group and former president of BGMEA said that they had a plan to build a new factory while expanding the existing ceramic factory in Bhola.
"Bhola has gas, so I'll build a textile factory there. I'll soon begin working on this. Additionally, in order to expand our ceramic factory in Bhola, we will create a section for sanitary ware," he added. He went on to say that he also has a plan to invest in the agricultural sector.
"I just returned from a trip to Spain. There, I observed that their land, which is less fertile than ours, produces 8–9 times more crops. So, I'll invest in agriculture because I want to contribute to the advancement of this sector," he added.
Meanwhile, importers and exporters anticipate that the Padma Bridge will significantly increase traffic at Benapole, the nation's principal land port. As a result, the port must be expanded because investors want to build Inland Container Depots (ICDs) in Benapole.
Motiar Rahman, director of the India-Bangladesh Chamber of Commerce and Industry (IBCCI), said "A total of 200 acres of land have been set aside for private ICDs. We have made an investment proposal on behalf of our company. Soon, there will be a meeting with the administration."