Controversial investor Abul Khayer, better known as Hero, and his associates bagged Tk 51.57 crore after manipulating the Delta Life Insurance Company Limited share price through serial trading, according to a Dhaka Stock Exchange (DSE) investigation.
The probe committee submitted its report to the Bangladesh Securities and Exchange Commission (BSEC) recently. The Business Post has obtained a copy of the report, which says the DSE team investigated Delta Life share trading between September 9 and 26, 2021.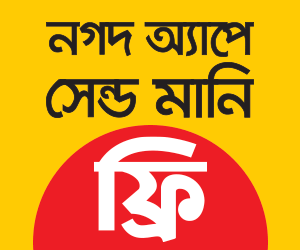 The company's share price had increased from Tk 137.50 to Tk 226.50 — a 100 per cent rise — during that period. According to the report, Hero and his associates jointly traded 58.71 per cent shares of Delta Life through 23 BO accounts and realized a capital gain of Tk 51.57 crore.
They bought 24,871,232 shares and sold 22,992,033 shares from both public and block markets during that period, it said.
The DSE probe determined that Abul Khayer Hero, Abul Kalam Matber, Kazi Sadia Hasan, DIT Co-Operative Ltd and Sajed Madbar engaged in securities law violations and appeared to be a deliberate and clear violation of Section 17(e)(ii) of the Securities and Exchange Ordinance.
Meanwhile, the stock market regulator on April 14 this year had sent show-cause notices to Hero and his associates over the alleged manipulation.
Hero, also the deputy registrar of the Department of Co-operatives under the LGRD Ministry, told The Business Post that he submitted his explanation on the matter to BSEC but declined to share details.
According to the report, he and his associates bought 72.50 per cent of the total trade of Delta Life shares by executing 427, out of 665, howlas from 11:35am to 11:40am on September 22, 2021 — inducing the price jump from Tk 159.80 to Tk 174.40.
Thus it seems that Hero and his associates were actively trying to raise the share price, it added. At the end of the day, the company's share price had remained up by Tk 12.40, which is approximately 7.82 per cent higher than YCP (yesterday's closing price).
On Thursday, the company's share price declined 3.52 per cent, to Tk 112.50.
Delta Life Insurance was listed in the capital market in 1995 and traded as an 'A' category company on the Dhaka bourse. Its current market capitalization is Tk 1,443 crore and its paid-up capital is Tk 123.75 crore.
The company's share price last year had moved between Tk 77 and Tk 239.