An opposition MP on Sunday demanded that all recruiting agencies of the country – instead of a syndicate of a few - are allowed to send workers to Malaysia.
Jatiya Party lawmaker from Pirojpur Rustum Ali Faraji made the demand in the parliament taking the floor on a point of order.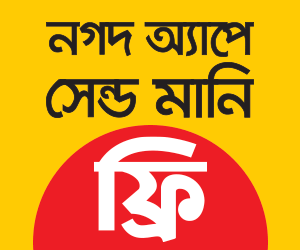 Drawing the attention of the expatriate welfare and overseas employment minister, the JP MP said that the minister had repeatedly visited Malaysia to send workers to Malaysia.
"Malaysia is ready for hiring workers from Bangladesh. But no decision is being taken because of the syndicate. Giving opportunities to special groups by syndicating will increase the cost of workers going abroad," he said.
The lawmaker observed that under the syndication it will cost Tk 3 to 4 lakh instead of one and a half lakh.
'You [minister] make the right decision without any excuse. You should allow all the recruiting agencies to send workers,' he added.
On June 2, Malaysia has agreed to hire 5,00,000 Bangladeshi workers over the next five years through the syndicate system, with the first batch of documented workers from Bangladesh since 2018 due to leave later this month.
Four years ago, similar efforts were suspended over allegations of malpractice in the recruitment process for Bangladeshi migrants, many of whom were hired for low wages in menial but strenuous jobs on plantations, construction sites and other sectors of Malaysia's economy.
This time around, the Malaysian government will select the recruiting agencies from Bangladesh, which will be involved in the process, said Imran Ahmed, minister of expatriates' welfare and overseas employment.
Late last year, Malaysia signed a memorandum of understanding with Bangladesh to recruit workers to overcome a nationwide labour shortage.
On December 10, 2021, the Malaysian cabinet decided to reopen the recruitment of Bangladeshi workers in several sectors including plantations, agriculture, manufacturing, mining, construction and domestic service, among others.
In 2018, Malaysia had suspended the recruitment of Bangladeshi workers over allegations that a syndicate was using it as a human trafficking scheme to exploit Bangladeshi labourers, leading to high fees incurred by immigrant workers to get jobs.