BNP has decided to reschedule its 32 rallies in different districts due to a sharp rise in Covid-19 infection rate.
"We earlier said the restriction (on public rallies in open spaces) imposed by the government is illogical and ineffective. Even then, we've decided to reschedule our rallies, taking into account the public interest," said BNP standing committee member Nazrul Islam Khan.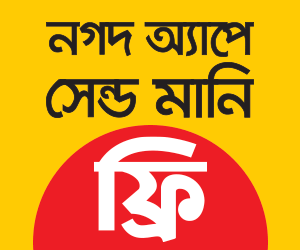 Speaking at a press conference at BNP chairperson's Gulshan office, he urged the central leaders of BNP and its associate bodies in all metropolitan cities and districts to continue their preparations for the holding the rallies on the rescheduled dates.
Replying to a question, the BNP leader said they did not postpone their rallies as they have only rescheduled those.
The fresh dates for the rallies in 32 districts will be announced later.
Amid the spike in Covid cases due to the transmission of the Omicron variant, the government on imposed various restrictions, including public gatherings, social programmes, political and religious events that came into effect on Thursday. Nazrul said the government has imposed the restriction on public rallies and gatherings in open spaces when local body elections are going on and the markets, shops and educational institutions remain opened.
He said experts are saying the risk of the transmission of Omicron is less in open spaces than in closed ones. "But the government has been allowing public gatherings in closed spaces instead of in open ones. "The main purpose of the restrictions is to obstruct our programmers of the ongoing movement as the government has failed to thwart those by imposing section 144."
He said the efforts of snatching people's democratic rights by an 'undemocratic' regime are very usual.
BNP standing committee member Gayeshwar Chandra Roy said the government's 11-point restriction to contain Covid transmission is contradictory to ongoing elections to Narayanganj City Corporation and other local bodies.
"The government has so far not requested the Election Commission to suspend the local body polls considering the overall situation. "So, there's no doubt that the ban on public rallies is politically motivated."
On 5 January, the party announced to hold rallies in its 40 more organisational districts from January 8 in the second phase to force the government to allow its chairperson Khaleda Zia to go abroad for advanced medical treatment.