Jatiya Sangsad (JS) Speaker Dr Shirin Sharmin Chaudhury on Friday said various renovation works are now going on at the parliament building following the directive of the Prime Minister.
"As per the instruction of Prime Minister Sheikh Hasina, various renovation works are now underway at the parliament building," she said.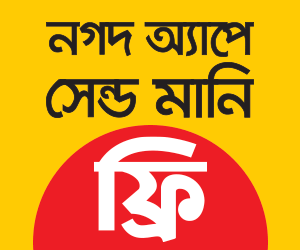 Dr Shirin Sharmin said this while inaugurating the Parliament Member Bhaban no-3 at the city's Manik Mia Avenue.
Parliament members' club, medical center and parliament members' building have been renovated at the instruction of the Prime Minister, said the Speaker.
"The development works are underway in compliance with the development works throughout the country," she added.
The renovation the parliament members' bhaban is progressing properly under the supervision of the chief whip and his team, said Dr Shirin, adding that the rest of the parliament members' bhaban will also be renovated in phases.
Chief whip of the Jatiya Sangsad Nur-E Alam Chowdhury and Whip Iqbalur Rahim spoke at the function as the special guests while Parliament Secretary KM Abdus Salam chaired it.
Deputy Minister for Environment, Forest and Climate Change Habibun Nahar, Syeda Rubina Akhter Mira, MP, Nahid Ijahar Khan, MP, Saifuzzaman, MP, Mostafizur Rahman, MP, Nargis Rahman, MP, and concerned officials, among others, attended the function.