Dairy cattle feed prices doubled in the local markets of Rangpur over the last six months, causing huge losses and suffering to dairy farmers and farm owners.
The farmers are being compelled to sell their animals after failing to buy feed and bear other costs. Many of them tried to survive in the business, expecting high prices of animals before Eid-ul-Adha despite incurring losses.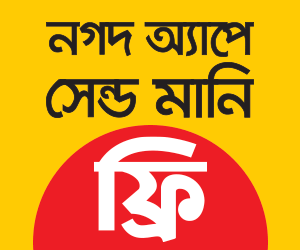 Experts, agriculturalists and farmers apprehend that the dairy trade and animal rearing would get a huge setback if the situation continues.
According to market sources, wheat chaffs were being sold at Tk 31-32 per kg and thin chaffs were being sold at Tk 32-33 six months back while the prices of feed range between Tk 55 and Tk 60 at present.
A 50kg sack of soybean khoil (oil cake) was sold at Tk 1,800 a few months back while it is being sold at Tk 3,100-3,200 now. Prices of maize powder and rice bran have also soared.
A 30kg sack of mixed feed is being sold at Tk 1,400, up from the previous price of Tk 900. The price of per kg high-quality feed, ACI CP, jumped to Tk 54 against the previous price of Tk 38.
According to Rangpur Dairy Farmers' Association sources, there are around 7,000 dairy farms, including large and small, in the district.
Arif Hossain, a dairy farmer in Burirhat area, said he had three cows and four oxen on his farm six months back. He had to sell two of them recently due to soaring prices of feed. He thinks he will sell the rest expecting high prices before Eid-ul-Adha to minimise losses.
Moti Lal, another dairy farmer in Robertsonganj area of the city, said, "We depended upon meadow grass for local domestic cow some years back. But with the passage of time, the feeding nature of cows has changed."
"We are now buying ready-made feed from the market. It becomes tough for us to continue the trade amid the soaring prices of feed."
President of the district dairy farmers' association Latifur Rhaman Milon said he had around 50 local and hybrid cows on his farm. He failed to afford the cost of farming and was compelled to sell almost half the animals during the last six months due to price hikes.
The production of milk also reduced sharply in two months on his farm. He used to get at least 230 litres of milk every day from the farm even two months back while he is getting 125-130 litres now.
He demanded increasing the prices of milk and urged the government to supply feed among farmers on a rationing basis at subsidised rates.
Another dairy farmer Faruk Miah in Darshona area of the city said 1,000 bundles of fodder were being sold at Tk 6,000 against the previous rate of Tk 4,000.
He said the situation worsened with the increasing prices of feed and demanded the government reduce the prices of feed to save the trade.
Saju Miah, a feed shop owner at the city market, said the prices of almost all types of feed had doubled. His sales reduced drastically over the last six months as farmers sold their cows.
Rangpur Dairy Farmers' Association Secretary SM Asiful Islam said farm owners would be able to adjust production costs if they could sell milk at Tk 80 per litre.
"Milk Vita and Pran still give farmers Tk 38-40 per litre. The companies did not increase prices despite repeated requests and demands."
He also said the dairy trade had faced a severe setback during the pandemic, and around 3,000 dairy farms were closed in the district due to losses.
The trade was facing a setback again amid feed price hikes and most of the farms would be closed if the situation continued, said Asiful.
The district livestock department had not yet taken any measures to resolve farmers' crisis, he added.
Manager of Hari sweetmeat shop Tuhin Ahamed at the Jahaj Company intersection of the city said, "We have to buy milk at higher prices from dairy farms as milk production decreased. That is why sweetmeat preparation costs have increased. We are thinking of raising product prices."
The district livestock officer, Dr Sirajul Islam, said, "We suggest dairy farm owners cultivate grass instead of depending on the ready-made feed found in the market."