A team of Bangladesh Police has left Dhaka for Mali to join the United Nations (UN) Multidimensional Integrated Stabilization Mission in Mali (MINUSMA) on Thursday.
The 140-member strong contingent led by Commander Mohammad Shahinur Alam left for Bamako in Mali on a chartered aircraft of Biman Bangladesh Airlines, according to a statement issued by the Police Headquarters on Friday.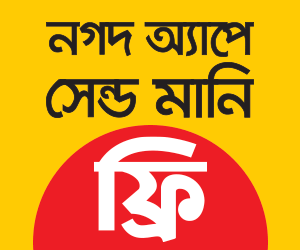 Apart from the stipulated forces working with different peacekeeping missions under the UN, the Bangladesh Formed Police Unit 2 (BANFPU-2, Rotation) team will work there, the statement said.
Deputy Inspector General of Police Md Haider Ali Khan and officers of UN desk gave them a farewell at the Hazrat Shahjalal International Airport, it added.
Bangladesh police earned the trust and respect from associating peacekeepers of the UN for showing competence and professionalism. Police also introduced French language course for police personnel so that they can share their working space with the UN officers as well as other peacekeepers easily.
According to the Centre for Research Information (CRI), Bangladesh stepped into the family of "Blue Helmet" through participation in UNIIMOG (Iraq-Iran) in 1988 with 15 military observers from Bangladesh Army.
Bangladesh Navy and Bangladesh Air Force joined the UN Peacekeeping Operation (UNPKO) in 1993, while Bangladesh Police joined in 1989.
The CRI said that Awami League government is providing more facilities and equipment to ensure provisions of police and army to further strengthen the peacekeeping role in the world.
It said that Bangladesh Police is one of the top contributing countries with remarkable commitments in the UN peacekeeping. Bangladesh is also the top contributor of female police officers to the United Nations Peacekeeping Operations.