The government has brought back 160 Bangladeshis from Libya with the help of the International Organization for Migration.
The returnees, who were stuck with Covid-19 and in conflict-plagued eastern cities including Libya's second-largest city Benghazi, include one woman.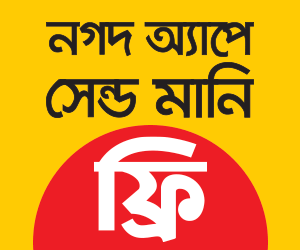 They all landed at Dhaka's Hazarat Shajalal International Airport after the flight carrying the returnees had left Benghazi city on May 4, IOM and the foreign ministry confirmed it separately in a press release issued on Wednesday.
The IOM said in the media release that a body of a Bangladeshi national, who died in Libya, was also flown in on the same flight.
In Dhaka, government officials and IOM Bangladesh staff received and supported the migrants at the HSIA. Each of the returnees received cash from IOM so that they can go back home.
Adding to this, the returnees will each receive a reintegration grant from IOM. Reintegration support is particularly important for migrants who, in some cases, have experienced physical and psychological trauma in Libya, the released said.
One of the returnees said, "Life in Libya was very dangerous as hostilities continued there. I decided to return to my country as I could not earn enough money. It was very difficult to stay over there. I am grateful to IOM and the Government of Bangladesh for arranging my flight home. I am very happy that I will see my family after years."
Giorgi Gigauri, IOM Bangladesh's Chief of Mission said, "Stranded Bangladeshi migrants find themselves in precarious conditions in Libya, and Covid-19 has exacerbated their vulnerabilities. It is our number one priority to provide these returnees with a safe and dignified way to get home, and to support reintegration into their communities. To do this, we continue to work closely and constructively with the Government of Bangladesh."
Meanwhile, the foreign ministry press release said that all the migrants, who returned to the country, have come back voluntarily. Of them 16 were ill and they served in jail in Libya.
It is worth mentioning that this is the ninth flight that IOM arranged to bring back the stranded migrant workers since the start of the Covid-19 pandemic. The government and IOM managed to bring back some 1379 migrant works from Libya on those flights.