Hazrat Shahjalal International Airport (HISA) inaugurated its newly-installed e-gates on Tuesday, aiming to speed up the current immigration process for passengers at the facility.
"A total of 12 e-gates have been set up in the departure area of the airport, while three in the arrival area. The gate was used experimentally on Sundays and Mondays. It shows that a passenger can complete his immigration process in just 18 seconds," HISA Executive Director Group Captain Kamrul Islam said while confirming the matter to The Business Post.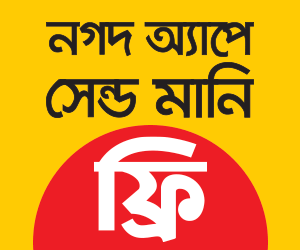 Officials concerned also said that with the introduction, Bangladesh has become the first country in South Asia to launch e-gate at their airport.
"On Monday, some passengers completed their immigration through e-gate. And the arrangements were made to fully introduce e-gate for passengers by Tuesday. Passengers with e-passport will be able to cross the e-gate at the end of verification," he added.
The e-gates, which were set up by the Department of Immigration and Passports for both inbound and outbound passengers at the airport, could not start functioning in the last 11 months despite being inaugurated by Home Minister Asaduzzaman Khan Kamal in June last year.
Special Branch (SB) Additional Inspector General Monirul Islam and E-passport Immigration Project Director Brig Gen Sadat Hossain were present at the inaugural ceremony.
How do e-gates work?
According to the Bangladesh Department of Immigration and Passports, a passenger can open the e-gate by placing their e-passport under a scanner.
Special cameras will take pictures of the passenger after scanning the e-passport, and if all goes well, passengers will be able to complete their verification within a few seconds.
However, if someone makes a mistake, the red light will go on. Then, present airport officials will assist the person in using the e-passport properly.