The fresh 11-point restriction, imposed by the government to prevent the highly contagious Covid-19 variant Omicron, will be effective from Thursday.
On January 10, the Cabinet Division issued a notification to this end.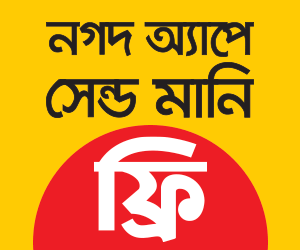 The notification said, considering the current situation of Omicron infections and the decisions taken by the Covid-19 situation review committee, the restrictions on the overall activities and movement would be imposed from January 13.
The 11-point restriction will remain effective until further notice.
The restrictions include:
All kinds of public gatherings, including social programmes, political and religious events will remain suspended until further notice.
People have to wear masks everywhere, including shops, shopping malls, markets, hotels and restaurants. Otherwise, she/he will face legal action.
The mask use should be ensured in all places, including offices and courts, and mobile court drives will be conducted to prevent the violation of health guidelines.
People must show their Covid-19 vaccination certificates while taking food in restaurants and staying in residential hotels.
Students above 12 would not be allowed to enter educational institutions without the vaccination certificate after a specific timeframe set by the Education Ministry.
Screening facilities must be increased at land ports, airports and maritime ports. The crewmembers of ships must not be allowed to go outside arriving at a port while only truck drivers are allowed to enter land ports with trucks. Besides, visitors along with foreign-bound passengers must not be allowed to enter airports.
Public transport, including buses, trains and launches, can operate at half of their capacities while drivers and their assistants of all modes of vehicles must have Covid vaccination certificates.
Passengers coming from abroad must show vaccination certificates and undergo Rapid Antigen tests upon arrival.
Imams will make people aware about the health guidelines and the use of masks in their sermons during Jummah prayers in all mosques. Deputy commissioners and upazila nirbahi officers will ensure the matter.
The Ministry of Health and Family Welfare will take necessary steps to ensure Covid-19 vaccination and accelerate booster dose inoculation. The Ministry of Information and Broadcasting will assist them in publicity.
In the case of any special situation in any place, the local administration can take steps in consultation with the authorities concerned.