Lehenga – a type of dress originating in the Indian subcontinent – has taken Bangladeshi wedding ceremonies by storm, and brides are now choosing this gorgeous outfit more and more instead of traditional sarees.
A lehenga does not only make a bold statement about a bride's sense of style, but also projects an aura of elegance and beauty to the guests on her wedding day. This outfit has two parts – an ankle length skirt is worn on the lower body, with a blouse or top worn on the upper body.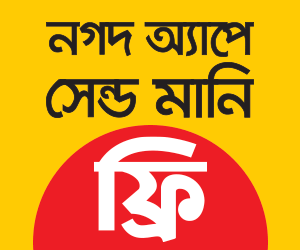 This dress, which gradually gained popularity in Bangladesh after 2010 thanks to Bollywood, has already replaced saree as the choice wedding garb of brides in terms of sheer sales volume – nearly 70 per cent, a number of the capital's top sellers told The Business Post.
They added that traditional sarees such as Benaroshi, Katan and Silk currently occupy no more than 30 per cent of their wedding-related sales, whereas before 2010, wedding sarees made up almost 80 per cent of this market.
There are many variations of lehenga with different designs and patterns, and the most popular ones are called Ghagra, A-line, Flared, Double-flared, Mermaid, Paneled, Sharara, Straight, Trail. The outfit is usually made from fabrics such as velvet, brocade, georgette, silk or organza.
Traders say most of the time the readymade lehengas – imported both legally and illegally from India through Benapole, Darshana, and Hilly borders – are not a good fit for Bangladeshi women. So, many women buy these outfits and taken those to a local tailor for fitting.
The Gausia Market in Dhaka has many shops selling bridal collections to consumers at a reasonable price – which varies depending on the quality of fabrics, design, and the value of inscribed pearls and stones.
Aside from brides and bridesmaids, lehenga has gotten quite popular with Bangladeshi young women, sellers said.
Mohammad Akash, marketing head of the market's Nibir Fashion House said, "We sell different types of imported lehengas at a very reasonable price. The starting price of this type of outfit is Tk 3,500, and the rates could go as high as Tk 3 lakh depending on quality and material.
"Lehengas now occupy around 70 per cent of our sales, and the rest are sarees. Along with the women of wealthy families, many from the middle class are also leaning buying this dress."
Benaroshi Polli – located in the capital's Mirpur 10 – is another popular destination for shoppers of Bridal outfits.
Md Sabbir Ahmed, owner of Benaroshi World, said, "This market had only seven/eight shops before 2010, and at that time, lehengas were not widely available in Bangladesh. Benaroshi Polli currently has 140 shops offering a wide selection of bridal sarees and lehengas.
"Customers now prefer lehengas to sarees by a wide margin. Our lehenga prices range between Tk 3,000 – Tk 1 lakh. We also offer customisations as per customer demand, but prices might go up depending on the design and fabric requirements."
Sabbir said he considers himself not a business owner, but am artisan instead. "I started small, but my business has grown manifold over the years."
Mohammad Shahin, owner of Diamond Benaroshi at the Benaroshi Polli, echoed the same, adding, "Even during the pre-Covid period, lehenga occupied nearly 65 per cent of our wedding-related sales, and the figure has increased to almost 70 per cent this year."
Lubaba Tarannum, a customer visiting the Benaroshi Polli, told to The Business Post, "I came here to shop for my wedding with my mother, sister and friends. I plan to buy a gorgeous designer lehenga.