The non-native fruits – persimmon, rambutan and teen – are getting popular day by day among local consumers due to their taste and availability in kitchen markets.
Upon visiting several fruit shops across the capital, it was found that the exotic fruits from Thailand, Malaysia, Indonesia, Saudi Arabia and a few other countries are competing with other known species of fruits.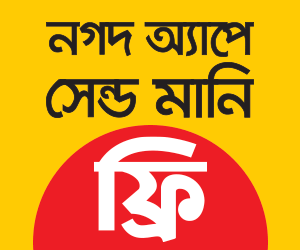 The nutritive values of foreign fruits have driven up the consumption demand.
Of the fruits, persimmon contains vitamins A, C, K, and is full of antioxidants. It is mainly imported from Thailand.
Talking to The Business Post, Shamim Hossain, a fruit trader at Mirpur-1, said the Thai fruit has a big demand, and it sells at Tk 600 per kilogramme.
"Like persimmon, rambutan is also a popular fruit selling at Tk 900 per kg. We are making a good sale of all these fruits," he added.
Rambutans look like litchi which is mainly imported from Malaysia. Apart from Malaysia, they are also brought from Indonesia, Thailand, Philippines, Vietnam and a few other countries.
Another fruitier Kamrul Ahsan at Karwan Bazar said, "The sweet fruit, teen, is imported from Saudi Arabia, and a middle-size packet of teen sells at Tk 400."
Currently, orange is being sold at Tk 140 per kg, apple at Tk 200, date at Tk 150, pomegranate at Tk 400 and grape at Tk 260 to Tk 460 depending on quality at different fruit markets in Dhaka.
According to a report by Mordor Intelligence, the production of persimmon is estimated to register a compound annual growth rate (CAGR) of 2.3 per cent over the forecast period.
"This fruit helps in weight loss and boosts immunity. China is the leading producer of persimmon with more than half the world's production share followed by South Korea," said the report of Mordor Intelligence.
The Bangladesh Bank data on fruit import in Fiscal Year 2020-21 revealed that the import grew by 39.12 per cent to $ 480 million, which was $ 345 million in the previous fiscal.
The Agriculture Information Service data said currently, a total of 72 types of fruits are cultivated in the country. Earlier, it was 56 types.
The country has an annual demand of 11.68 million metric tons of fruits, according to Bangladesh Agricultural Research Institute.
It recommends per-person consumption of 200 grammes of fruits every day. However, the average daily fruit intake per person is only 82 grammes in the country.