Alleging that their party Chairperson Khaleda Zia has been subjected to "state repression", BNP Secretary General Mirza Fakhrul Islam Alamgir on Friday said her life is now at risk since the government has snatched her right to receive advanced treatment abroad.
"Khaleda Zia has been imprisoned in completely false and fabricated cases, and she has been subjected to state repression. Her life is now at risk for lack of proper treatment in prison, and her right to receive such treatment has also been snatched," he said.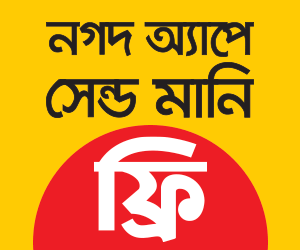 In a message on the occasion of International Day in Support of the Victims of Torture, the BNP leader also said although Khaleda needs advanced treatment abroad, the government has put a restriction to her travel abroad. "It's nothing, but a manifestation of government's vengeance and extreme torture."
He urged the democracy-loving people in the country to get united and put up a resistance against the government's all repressive acts.
On Tuesday, Fakhrul at a press conference said the BNP chief has a heart problem and her kidney and liver complications are very critical and she needs treatment at an advanced centre abroad.
On June 19, Khaleda Zia got back home from the capital's Evercare Hospital after 53 days of treatment for Covid infections and other physical complications.
The 76-year-old BNP chief, who tested positive for Covid-19 on April 11, was admitted to Evercare Hospital on April 27.
She tested negative for Covid-19 on May 8, 27 days after she had been infected with the deadly virus.
Her family submitted an application to the government on May 6 seeking permission to send her abroad for advanced treatment, but it was turned down.
Amid the coronavirus outbreak, the government freed Khaleda Zia from jail for six months through an executive order suspending her sentences on March 25 last year.
Fakhrul expressed deep sympathy to the oppressed individuals, groups and communities around the world, including in Bangladesh, on International Day in support of the victims of torture discarded by the United Nations.
He said people have been oppressed by cruel dictators and one-party rule for ages all over the world, and it is still going on. "Intolerant rulers are carrying out ruthless repressive acts against political dissents."
The BNP leader alleged that the current government in Bangladesh has usurped power and it has been carrying out fascist oppression on people by resorting to enforced disappearance and extrajudicial killings as its main weapons.
He also accused the government of trying to suppress the media by threatening and intimidating journalists. "Freedom of the media is now completely threatened."
Fakhrul said Bangladesh has been going through a very tough time as political party leaders, human rights activists and political analysts who are vocal in favour of democracy are being victims of the government's repressive acts or getting killed and crippled.