State Minister for Power, Energy and Mineral Resources Nasrul Hamid hinted at a fuel oil price hike in his remarks when he was addressing journalists at the Bidyut Bhaban in Dhaka on Tuesday.
"The price of fuel oil on the international market has risen abnormally, causing Bangladesh Petroleum Corporation (BPC) to lose hundreds of crores of taka every day," he said.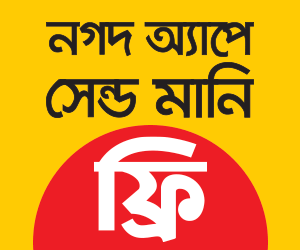 "As a result, the government is considering adjusting the price of oil on the domestic market. Nothing, however, has been determined as of yet," the state minister added.
Meanwhile, industry insiders are concerned that the state minister's remarks signal an impending increase in fuel oil prices, given the recent increase in natural gas prices and the buzz about an imminent rise in electricity prices.
Nasrul Hamid said that there was uncertainty about the duration of the volatility in the international market.
Every day, BPC suffered a loss of Tk 100 crore and so they had to take some responsibility, he told reporters. "That's why we want to adjust the domestic price of fuel oil."
He added that the neighbouring countries made price adjustments regularly.
According to the Energy Division, per litre diesel price in Bangladesh is lower than in other Asian countries.
ALSO READ: Fuel price hike to impact economy
The price of diesel in Bangladesh is Tk 80, while in India it is Tk 110, in Pakistan Tk 94, in Nepal Tk 113, and in Sri Lanka it is Tk 101 (calculated at Tk 92 against per USD).
Meanwhile, in Hong Kong diesel is being sold at Tk 205.52, the highest price in Asia (calculated at Tk 92 against per USD).
Earlier in November 2021, the government increased the diesel and kerosene prices by Tk 15 to Tk 80 per litre. However, the government did not increase the prices of petrol and octane at that time.
In June, jet fuel price reached record high after witnessing another hike by Tk 5 per litre, causing a sharp blow to the already struggling aviation industry in the country.
The price of jet fuel stood at Tk 111 per litre, which came into effect on June 10.