AK Rahul, son of late popular film star Jashim, is now shining as a rock musician. In a conversation with The Business Post's Purba Zannat, Rahul talked about his bands, achievements, personal life and a lot more
Your father Jashim was a popular actor. Why did you choose music over acting?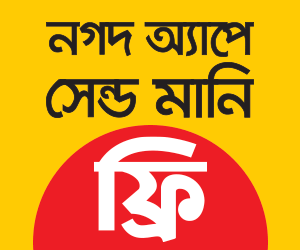 Since my childhood, I was taught to follow my passion and I should focus on that only. Now it comes instinctively.
When I was young, I used to watch the WWE. In that show, there used to be a different theme song for each wrestler. I used to love The Undertaker the most and became a fan of his theme music. From there, I became a fan of the heavy metal genre and I couldn't do anything but music since then.
Do you remember anything from your father's acting days?
I didn't remember anything specifically as I was too young back then. However, I remember many actor-actresses use to come to our home to take direction from my father. They all used to love me a lot.
I still remember a memory of Atiqur Rahman Chunnu. So, there is a film titled "Jiddi" where he played the role of a villain. There was a scene in that film where my father cuts his hand off. I was too young to understand that it was not real. So, afterwards, whenever Chunnu uncle visited us I used to ask him, "I saw my father cut your hand off but how come you still have it?"
Any special memories with your father?
I don't remember that much because I was very little when he passed away. But my mother, brother, cousins and my uncle used to say that my father loved me the most. He used to say that I was his heart and I would defiantly shine someday.
Who was your inspiration and childhood superhero?
My inspiration is my elder brother AK Samee as whatever I learned, I learned from him. From movies to songs, everything I like now has his influence. When we were in school, he used to play the songs in our car and I used to listen to those songs. Sami used to watch films on a home theatre. The fact is he used to sit on father's lap and watch films.
My father sometimes used to says, let's sit together and watch films. His interest in film came from there and that influenced me too. I still remember he bought a home theatre to watch a Linkin Park show. I learned how to behave and act in public from my brother. So he is my inspiration and real life superhero. But if I have to mention any foreign individual it would be The Undertaker.
Tell us about your achievements.
I'm currently associated with two bands, Trainwreck and Poraho.
From Trainwreck, our biggest achievement till now is participating in the Wacken Open Air, which is the biggest metal festival in the world. We entered the main festival in Germany by winning two competitions and beating all the bands. We performed with globally popular bands like Slayer, Bullet for My Valentine, Cradle of Filth and many more. There were over 200 metal bands that performed at that festival. I would also like to mention performing with Testament in Nepal.
As I mentioned, I am also associated with another band Poraho. This band recently released a new album. There are some songs from the album which became so popular that I noticed many singing the song at unexpected places. It felt amazing when I see people appreciating Poraho's songs, singing them or even covering the songs in restaurants too. I will always remember and cherish these feelings.
What are the projects you are busy with now?
Poraho has recently released a new song called "Obhijog." We are currently promoting the song. Apart from that, I'm working on a new song with Trainwreck. Moreover, Trainwreck has an India tour where we will be performing as a showstopper.
What's your take on the future of rock music in Bangladesh?
To answer the question, I would like to mention musician Raef al Hasan Rafa. He said something in a past interview that resonated with me, the gist of which is that your batch in school was and will always be the best one for you. It won't matter how good the new batch is. If we compare the current situation of the music industry to what it was in the 90s, many would say that the 90s was the best.
But if we talk about the present and the future, now Rock music is being highly appreciated by many. Even the government is providing support to the industry. At the time of the pandemic, I was filled with so much negativity but now we are witnessing people coming to the concerts. Coke Studio Bangla and even Otilia's show created a huge buzz on social media. Even journalists are supporting the industry.
So, I think the entertainment industry of Bangladesh is trying. I see a good future. Another thing that I would like to mention since I am also working at Yamaha Music, I see that a lot of youngsters are buying pianos and keyboards these days. I see a lot of parents buying those for them too. This is a very positive side that can make a change.