Popular online music show Coke Studio Bangla released its ninth track titled "Dokhino Hawa" on Thursday and instantly came under fire on social media.
Netizens are claiming the track, voiced by popular singer Tahsan Khan and Indian singer Madhubanti Bagchi, is plagiarised from a popular indie-pop track titled "Sofia" by American singer Clairo released in 2019.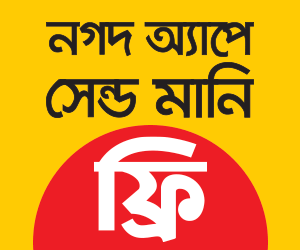 The debate came to light after several music enthusiasts uploaded the eerie similarity between the two tracks on social media platforms. The chorus part sung by Tahsan and Clairo's "Sofia" sounds almost identical.
Fans of both singers are debating whether popular Bangladeshi musician Shayan Chowdhury Arnob, who is also the music director, curator and producer of Coke Studio Bangla, plagiarised the track on purpose or not.
Some music buffs have pointed out that sampling a certain part of a song from another track is a common phenomenon among music producers and record labels across the globe.
In fact, the song in question, "Sofia," is accused of being a copy of another 2015 track titled "Lovetrap Feat. Ariel Pink" by French singer Soko.
Some fans on Reddit have also pointed out that Arnob might have been inspired by Imagine Dragon's 2021 track "Follow You" while producing "Dokhino Hawa."
The video compilations of the similarities among these tracks' chorus sections are starting to pile up on Facebook, Instagram, YouTube and other social media platforms.
Both Coke Studio Bangla and Arnob have not yet commented on the matter.
"Dokhino Hawa," is a fusion between legendary Indian music director Sachin Dev Burman's timeless masterpiece "Sono Go Dokhino Hawa" in Madhubanti's voice with Syed Gousul Alam Shaon's new lyrics "Uttore Hawa" in Tahsan's voice.
The lyrics of "Sono Go Dokhino Hawa" were written by SD Burman's wife Meera Dev Burman.
Online music show Coke Studio Bangla is the Bangladeshi instalment of the Coke Studio franchise, which features studio-recorded music performances by established and emerging Bangladeshi artists.