Theatre troupe Swapnadal will stage their play "Tringsha Shatabdee" at the Experimental theatre hall of Bangladesh Shilpakala Academy (BSA) in Dhaka today.
Directed by Zahid Repon, the play is an adaption of Badal Sircar's work of the same title.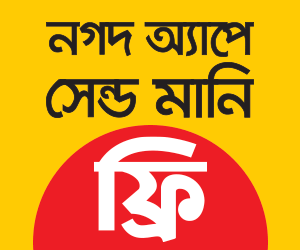 The program will start at 7pm. The play will start after several other segments marking the "Hiroshima Day 2022."
The special show of the anti-war play will mark the 'Hiroshima Day 2022' and portray the horrors of Hiroshima-Nagasaki tragedy.
"Tringsha Shatabdee" mainly portrays the genocides that took place at different times in the world through the interrogations of some historical characters.
It also addresses the Liberation War of Bangladesh, Bosnia-Palestine and Afghanistan-Iraq war along with the recent brutal killings in Kuwait-Tunisia-Yemen-Syria-Turkey, Myanmar, Gulshan terror attack and recent Russia-Ukraine war among others.
They will also portray the torture and the humiliation of teachers which took place in recent times.
The event of 'Hiroshima Day 2022' will be organized to mark the 77th year of the tragic events of Hiroshima-Nagasaki during WWII. Apart from the staging of the play the event also includes – The Hiroshima-Nagasaki tragedy-based anti-war Poster, Photograph, and Installation Art Exhibition and a Film Projection session.
These segments will take place in the lobby of the Experimental Theatre Hall from 5 pm.
From 7pm, the audience will be receiving paper cranes which will be distributed in remembrance of a Japanese child named Sadako Sasaki who was a bomb victim during the Hiroshima-Nagasaki tragedy. Later on, a brief anti-war discussion will take place right before the start of the 177th staging of "Tringsha Shatabdee."
State Minister of Cultural Affairs KM Khalid will be attending the event as the chief guest while Ambassador of Japan to Bangladesh Ito Naoki and Ambassador of Bangladesh to Japan Shahabuddin Ahmad will be there as special guests.