Berger Paints Bangladesh Limited has recommended 100 per cent or Tk 10 final cash dividend for its shareholders for the period ended on March 31, 2022.
The total cash dividend will be 400 per cent or Tk 40 for the year ended on March 2021-2022, including 300 per cent or Tk 30 interim cash dividend, which has already been paid, said the company in a filing with the Dhaka Stock Exchange (DSE) on Tuesday.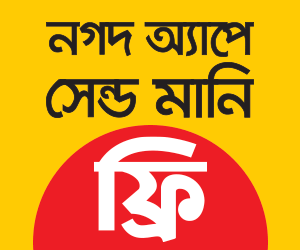 The final approval of the dividend will come during the annual general meeting (AGM) scheduled to be held on August 24 at 10:00am using the digital platform. The record date is set for June 26.
The earnings per share (EPS) of Berger Paints Bangladesh Limited increased to Tk 62.68 in the year ended on December 31, 2021, which was Tk 57.55 in the previous year.
Its Net Operating Cash Flow per Share (NOCFPS) also decreased to Tk 63.43 in 2021, from Tk 72.10 in 2020.
The company's Net Asset Value (NAV) per share decreased to Tk 227.39 from Tk 232.29 in 2020.
Berger Paints Bangladesh was listed on the Dhaka Stock Exchange in 2006. The company belongs to "A" category. The company's paid-up capital is Tk 46 crore and its Authorised Capital Tk 100 Crore.
Its share price dropped 1.12per cent to Tk 1727 on the DSE, in the trade on Tuesday.
The company disbursed 375 per cent cash dividend for the year that ended on March 31, 2021.