Stocks extended the losing streak for the fourth successive sessions on Monday in the post-budget sessions as investors' sentiment remained negative across the bourse amid the macroeconomic worries.
On Sunday, the DSEX index fell 48 points in the first session following the proposed budget for FY 2022-23. The index continues to drop.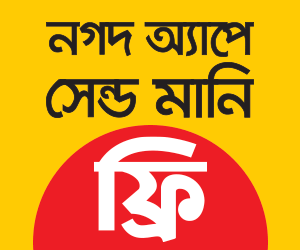 The benchmark DSEX index moved in a range of 53 points, showing an intraday high of 6,411 and a low of 6,657. At close, it was down 30 points or 0.47 per cent at 6,361.
Among other indices, the Shariah-based DSES index shed 7.15 points or 0.57 per cent to settle at 1,387 while blue-chip comprising the DS30 index fell 16.06 points or 0.69 per cent at 2,300.
Investors' concerns loomed around heated up foreign exchange market, weakening of taka, pressure on current account balance, and the recent upsurge in call money rate. In the events, investors deemed that the growing liquidity crisis in the banking system might impact the bourses adversely, said the EBL Securities in a note.
While the government's bank borrowing to meet the budget deficit is expected to exacerbate a liquidity crisis in the banking system, added the note.
Besides, bourses observed a considerable rise in participation, attributed to sell-pressure, while turnover has advanced by 9.6 per cent and stood at Tk 870 Crore as against Tk 800 Crore in the previous session.
On the sectorial front, Pharma (12.7 per cent) issues exerted the highest turnover followed by Textile (12.7 per cent), General Insurance (11.3 per cent), Engineering (11 per cent) and Ceramic (10.1 per cent) stocks.
Most of the sectors displayed dismal returns, out of which Travel (-1.8 per cent), Tannery (-1.5 per cent), Jute (- 1.3%), IT and Financial Institute (1.1 per cent) and paper (1 per cent) exerted the most negative returns while Ceramic (2.8 per cent) and Textile (0.2 per cent) sectors generated some positive returns on the bourse Tuesday.
Out of the 386 issues traded, 89 advanced, 236 declined, and 61 remained unchanged.
The port city bourse, CSE, also, settled in red terrain. The selected indices (CSCX) and All Share Price Index (CASPI) have declined by 48.4 and 78.8 points respectively.