State Minister of ICT Division Zunaid Ahmed Palak has said after spreading the facility of optical fibre up to the union level, the government is now working to link about two lakh 'points of connection' by optical fibre by 2025.
"We have set a target of connecting about two lakh points of connection, including 1,09,000 educational institutions, 3,500 land offices and 18,000 health clinics, across the country through optical fibre by 2025," he said.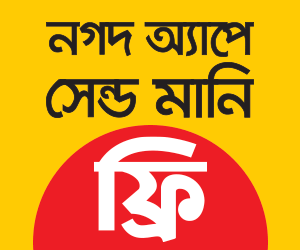 Palak made the statement at a function for distributing the Best Reporting Award on 'Digital Bangladesh' among journalists at the Parjatan Bhaban in Dhaka on Saturday evening.
A total of nine journalists were given the award under two categories- television and print, and online media - after evaluating 300 reports published and aired on different TVs, radios, print and online media on the government's landmarking initiatives to transform the country into 'Digital Bangladesh' by 2021.
Sheikh Rakibullah Hasan of 71TV, Kumar Bishwajit Roy of BTV, Mursalin Haque Zunaed of Channel 24 and Shihab Hossain of Bangla Vision won the award in the television category and Ummul Wara Sweety of the daily Desh Rupantor, Samir Kumar Dey of the Daily Ittefaq, Syed Altefat Hossain of BSS, Abu Saleh Sadaat of Dhaka Post and Rashed Mehedi of the Daily Samakal won the prize under the print and online media category.
The ICT state minister said the government is working to ensure high-speed and reliable internet connectivity in every household through optical fibre so that cyber cafes can be set up in every village across the country.
The work of establishing 300 schools of the future, equipped with required technologies for coping with the Fourth Industrial Revolution (4IR), is at the final stage, Palak said.
"After the implementation of Digital Bangladesh, now we have started working to build an intelligent, creative, developed and innovative Smart Bangladesh by Prime Minister Sheikh Hasina's Vision-2041," he said, adding that an outline for building the 'Smart Bangladesh' would be published by September this year.
ICT Division Senior Secretary NM Zeaul Alam presided over the function virtually and PM's Deputy Press Secretary Hasan Jahid Tusher gave a welcome address at the event.
Bangladesh High-Tech Park Authority Managing Director Bikarna Kumar Ghosh and jury board member and Editor of DBC News Zayedul Ahsan Pintu spoke at the function.
BSS Managing Editor Anisur Rahman and officials of the ICT Division and Bangladesh High-Tech Park Authority were present at the event, among others.