The global satellite internet service provider Starlink, owned by Tech Tycoon Elon Musk, is likely to launch its services in Bangladesh by 2023.
To this end, the company has started accepting pre-orders from Bangladesh, according to the official website of Starlink.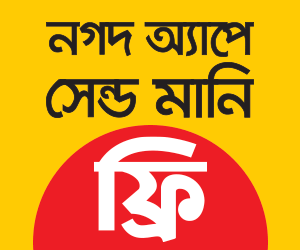 In its official Twitter feed, Starlink producer SpaceX said the broadband service is now available in 32 countries. It marked Bangladesh as "coming soon" when it comes to the availability of Starlink.
When entering Bangladesh as a pre-order service address on the website, it shows a deposit fee of $99. It also shows a message that says it expects to expand service in the area in 2023.
It also added that the availability would be dependent on regulatory approval and that orders will be accepted on a first-come, first-serve basis within each coverage area.
Starlink utilises overhead satellites to boost internet connections all across the globe. With the purchase of a Starlink subscription, the user will be given a satellite dish and a router. The user can then set up the devices at home to receive signals from space.
ALSO READ: Solar storm knocks out 40 newly launched SpaceX satellites
According to SpaceX, Starlink is currently providing about 150 Mbps download speed and 20 Mbps upload speed with latency below 30ms. When additional satellites are launched, the download speed should double to about 300 Mbps.
The first 60 Starlink satellites were released into orbit in May 2019. Since then, over 2,000 Starlink satellites have been launched, with the broadband service now being offered in 32 countries around the world.