Zakiya Khan, 30, was infected with coronavirus on Friday (June 24) and admitted to a private hospital in the capital the following day. She left the hospital after receiving primary treatment.
She said her parents and husband had also been infected with the virus but they were receiving treatment at home.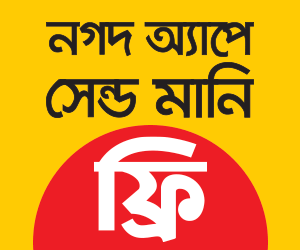 Zakiya is among the increasing number of Covid-19 patients in the country. Infections have been rising for two weeks, and there is concern among people about whether hospitals have the required facilities to treat these patients.
Hospitals claim they are well prepared to provide the necessary medical services.
Mugda Medical College Hospital's Director Dr Md Niyatuzzaman said Covid-19 patients were not coming to his hospital in large numbers yet, adding five patients were admitted on Sunday.
The number of patients might increase if infections kept rising, he said, adding the hospital has all kinds of preparations to provide treatment.
Dhaka Medical College Hospital's Director Brig Gen Md Nazmul Haque said the same.
Infections started jumping in April-May last year and death tolls also climbed. The government attributed the spike in cases to the delta variant, which was first detected in India.
Hospitals at the time struggled to deal with such a large number of patients. They also faced an oxygen crisis. It was alleged many patients had died due to a lack of oxygen.
Many are now worried about whether something like that will happen again as cases are rising. Bangladesh on Monday registered 2,101 fresh cases while the daily infection rate reached 15.2 per cent. Two deaths were also recorded.
There are around 4,474 dedicated Covid-19 beds and 732 intensive care units (ICUs) in different government and private hospitals in Dhaka city where 216 people are taking treatment in beds and 39 in ICUs, the DGHS said.
Dr Mizanur Rahman, director of Dhaka Infectious Diseases Hospital, told The Business Post on Sunday the number of tests in his hospital lab had increased.
"Now 100-110 people have been coming to give samples every day for a few days, up from 10-12 in the past. On Thursday, nine people tested positive."
He said people were less interested in taking the booster dose.
"Besides, there is no awareness, and people are not interested in following hygiene rules. That is why infections are on the rise," said the doctor.
He further said his hospital was providing Covid-19 treatment like before and they were ready to provide all kinds of services if cases rose.
Several health experts told The Business Post Bangladesh could face a fourth wave if the current daily infection rate did not fall.
On June 12 this year, 109 people tested positive, which increased to 596 a week later. The number almost tripled to 1,680 on June 26. In these two weeks, the positivity rate went up to 15.6 per cent from 2.08 per cent.
DGHS officials said they had noticed a serious lack of awareness among people all over the country over the past few days though most new patients were found in Dhaka city.
A number of healthcare professionals said the good news was the number of patients going to hospitals was very low despite the increase in infections. They also said people were receiving treatment at home without any hassles.
But they were concerned that it might not take long for hospital beds to be occupied if the daily positivity rate continued the current upward trend.
Dr Mohammad Robed Amin, line director at the Non-Communicable Disease Control under the DGHS, said Covid-19 cases were rising in different countries because of a new sub-variant of Omicron.
"Since there are no strict travel bans anymore, this sub-variant can enter Bangladesh via anyone coming from any of the affected countries. If this continues, the next wave could hit us."
Doctors have recommended that people follow hygiene rules, such as wearing masks, maintaining social distance, and avoiding all types of gatherings. Besides, people must take vaccines as soon as possible.
Bangladesh reported its first Covid-19 cases on March 8 in 2020 and recorded the first death 10 days later.